This article is about the basic components of CREMA reviews moderation dashboard, such as sorting and searching reviews.
In this article
Navigation to moderation dashboard
From Review tab, go to Review management → Reviews&rewards.
You can toggle visibility of some components by clicking Column setting on the right.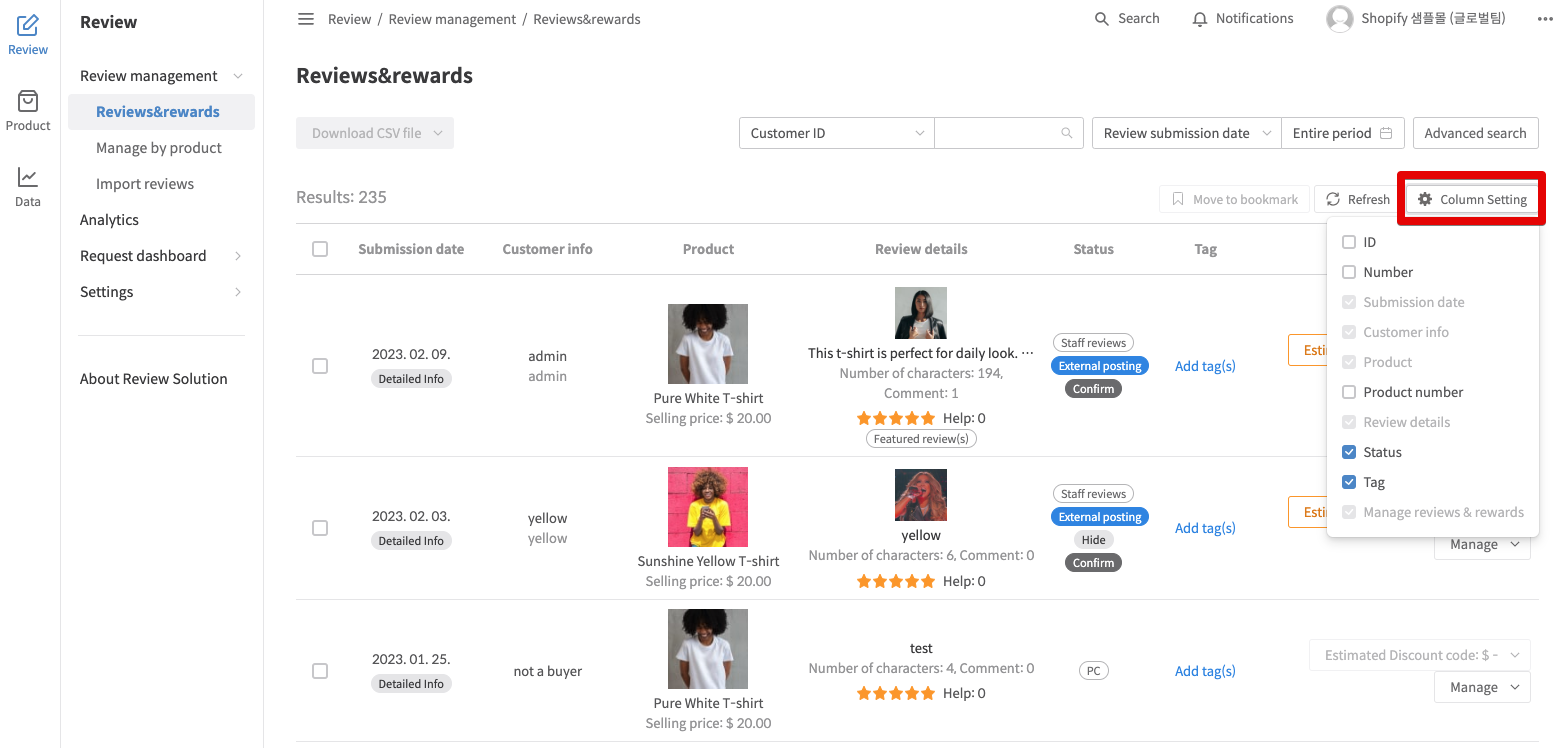 Search, filter, and sort reviews
The moderation dashboard provides the following tools for searching, sorting, and filtering your reviews.
Components
Descriptions
1. Search
Search reviews by Customer ID, Customer name, Phone number, Product name, Review ID, Order number, Review contents, Product number, and Product ID.
2. Filters
Filter reviews by date range of Review submission date, Delivered date, Commented date, Payment date and Order date.
You can use one of the predefined options or choose a custom date range.
3. Advanced Filters
Filter reviews by Review types, Submission channel source, Order status, Tag, Category, Review commented, Keyword review group, and Group product reviews.
4. Sort by (Inside Advanced Filters)
Sort reviews by Date(newest first), Date(oldest first), Most helpful, Lowest ratings, Recently delivered.