Commenting on customers review is a good way to improve customers relationship. You can thank them for a positive review or address an issue in a negative review.
In addition to manual comments, CREMA offers Smart Comments which help you to write personalized comments in bulk.
You can customize the predefined Smart Comments templates and add variables for information - such as the customer name - to personalize the comment. Variables are dynamic parameters for engagement and use data from your store to turn each comment into a specific comment rather than writing a general comment every time.
Here's an example of how Smart Comments are applied.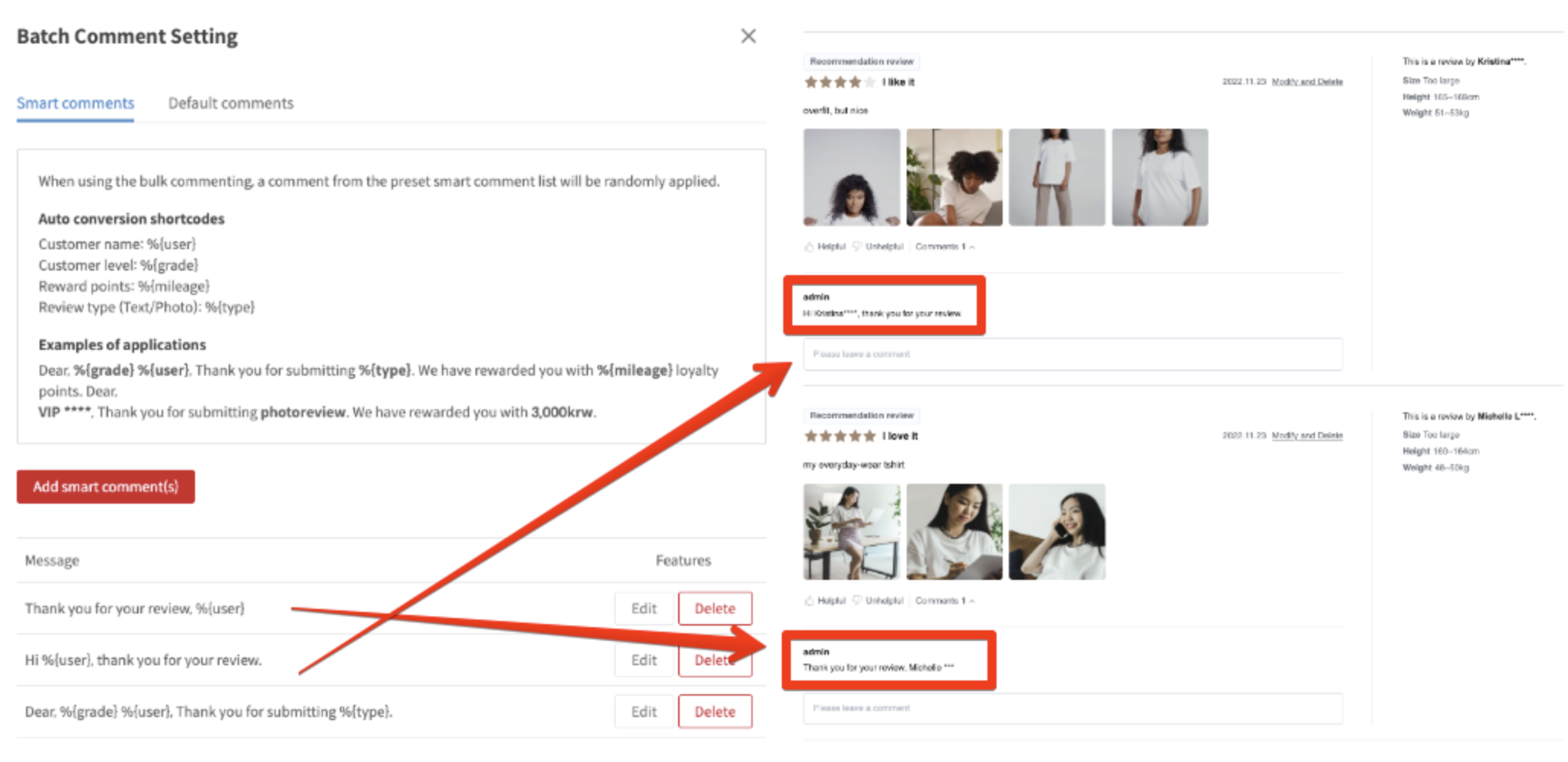 Learn more about the customization and variables here.
❗IMPORTANT
All comments will be published together with the reviews received.