Collect higher-quality reviews with CREMA Best Reviews Widget.
Best Reviews Widget allows you to showcase high-quality reviews to a wider range of customers and show appreciation to the reviewers. This encourages customers to write more prominent and informative reviews.
In this article
Example of Best Reviews Widget
Here's an example of Best Reviews Widget :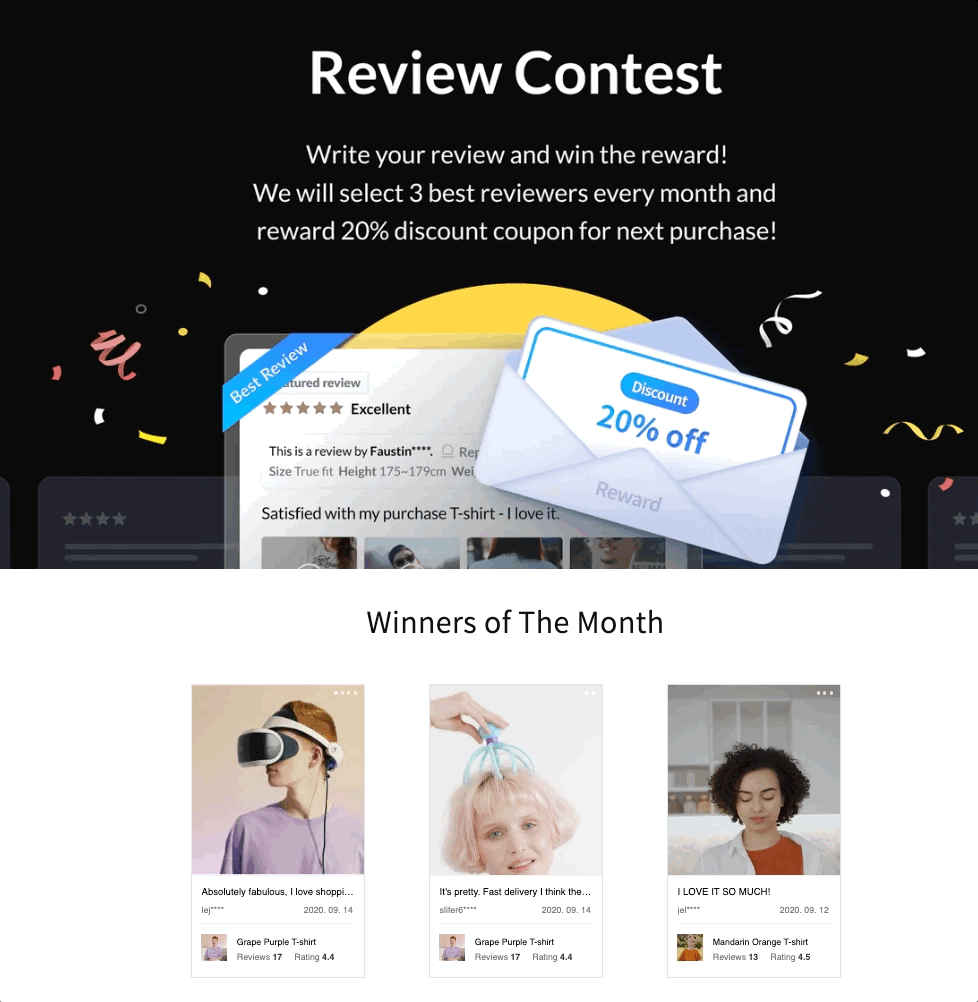 Best Reviews Widget would be a great idea to manage and display the winner reviews when hosting a review event or giveaway.
You can easily set and change the winner reviews to be displayed from admin page, therefore you don't need to edit the winner announcement banner images for each event.
By using Social Media Reviews feature, you can also manage review events held on Instagram.
Customizable parts
Best Reviews Widget is consist of two main parts as following :
Banner images at the top and bottom of the widget
Replaceable reviews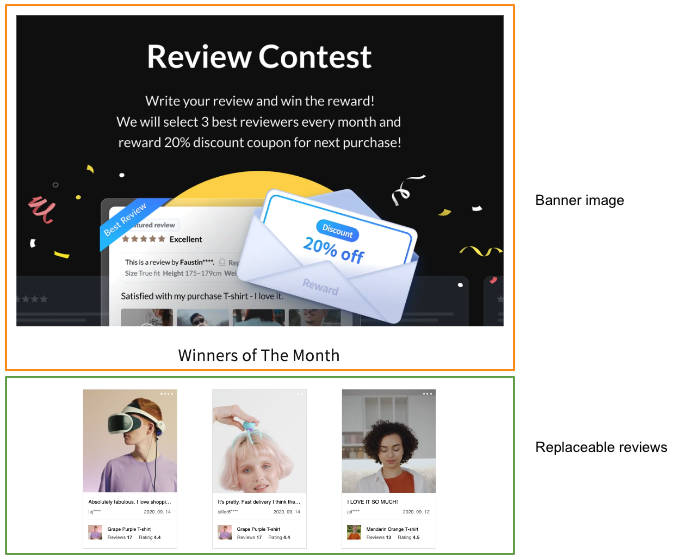 Read also :